Underfloor heating system is a popular alternative to using radiators. It's ideal for bathrooms and for ground floor extensions. Modern options means that it is a versatile form of heating for a cosy home. It provides an even underfoot warmth, saves space and can also reduce the circulation of dust – so it's a real benefit for asthma sufferers.
Pennington's are experts in the installation and maintenance of underfloor heating and can advise on the most suitable system for your property. We offer a free, 'no strings attached' site visit to discuss your requirements, a free estimate of costs.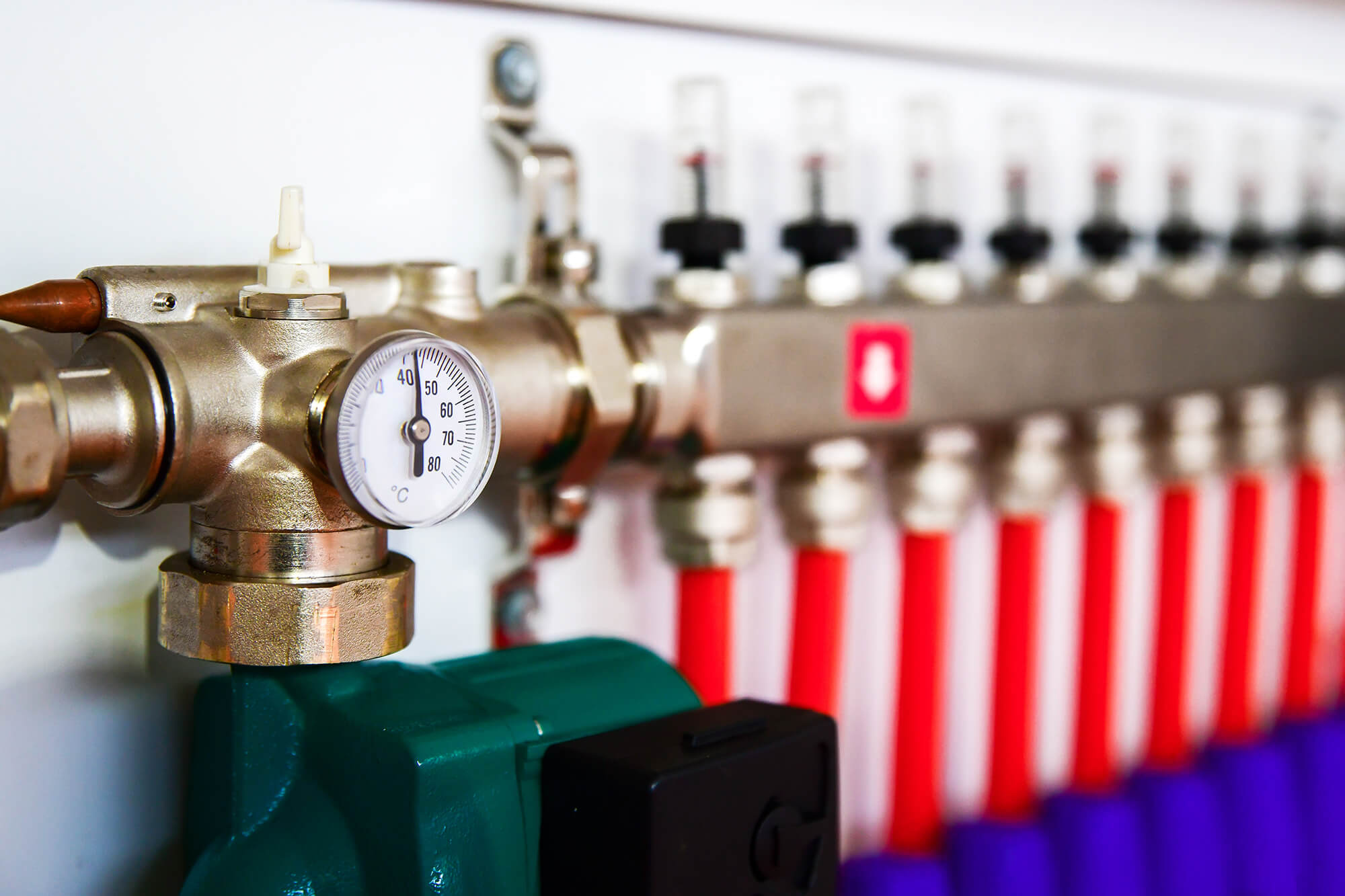 A choice of underfloor heating systems, multiple benefits
There are two types of system available; hydroponic and electric. This gives you the option of attaching the underfloor heating to your existing home heating system, or running it separately as an electrical installation.
The initial investment of installing underfloor heating is offset by lower running costs, as it is more efficient than conventional central heating and can be as much as 30% cheaper to run. It will also increase the value of your property, and make it easier to sell. Because it saves space it is a good choice for compact homes and fits well with minimalist interior design, whatever the size of the property.
⦁ Integration with your existing central heating system
⦁ even heat distribution
⦁ underfloor heating thermostats and controls can be independent or integrated into existing systems
⦁ invisible heating
⦁ saves space on wall and floors
⦁ Economic running costs
⦁ adds value to your home
⦁ long lifespan
⦁ smart technology compatible
⦁ easy to maintain
Electric Underfloor Heating
An electric or dry system is cost-effective and easy to install. It uses a network of very fine wires laid out across an insulation layer that's placed beneath the flooring. It's ideal for kitchens and bathrooms, especially where it won't be needed all the time. Compared to a hydroponic system, electric underfloor heating is generally more expensive to run, although this may vary in the future.
Hydroponic Underfloor Heating
This is heated by warm water distributed through a series of narrow pipes. It's connected to your existing central heating system, or (for example, if it's being fitted to a large extension) it could run from a separate boiler. It is generally more expensive to install than the electric alternative, but is usually cheaper to run.

Pennington's can be depended upon for good advice and work which is done without delay and with minimum disruption