Pennington's are specialists in LED lighting. We provide a complete service for domestic interior lighting, helping to bring new life to your home.
This could be installing new light fittings, or replacing out of date fuse boards to support new lighting and to meet up to date regulations. We undertake everything from small, straightforward projects to complete rewiring, as required. And because this is a field in which we have great experience, we will also be able to advise on the most suitable lights and fittings in order to achieve what you have in mind.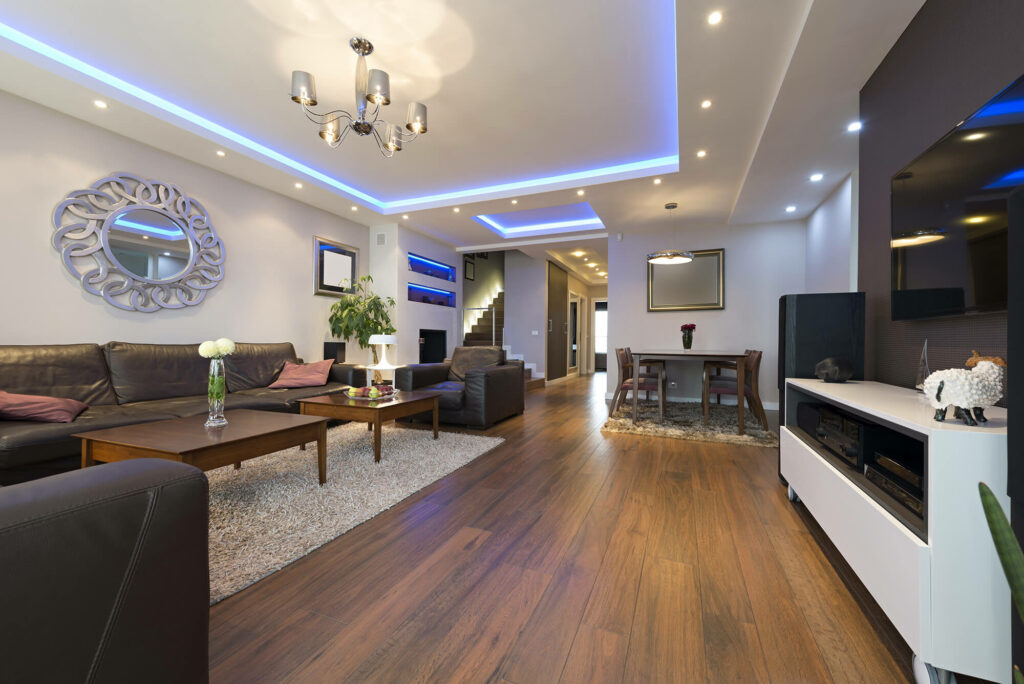 We're familiar with all available lighting types, including LEDs which are now rapidly replacing halogen bulbs. Not only are LEDs much more efficient, they last much longer too, leading to much greater economy and far less wastage. LEDs now perform many times better than they did even ten years ago. Their widespread adoption has also brought the price down, so they are the obvious choice in most situations. LEDs are safer too. They operate at much lower temperatures than 'traditional' bulbs, so they won't overheat. Importantly, they contain none of the mercury associated with halogen or fluorescent lighting.
Types of lighting installation work we undertake includes:
⦁ LED lights
⦁ Spotlights
⦁ Dimmers
⦁ Lighting sockets
⦁ Low-voltage lighting
⦁ Electrical wiring & rewiring
⦁ Emergency lighting
⦁ Energy saving components
⦁ Fuse board installations and upgrades for the new lighting