Garden Lighting and Outdoor Power
Garden Lighting and Power
There's nothing like carefully placed, professionally fitted garden lighting to help you make the most of your backyard, whatever the season. Furthermore, lighting not only adds another visual dimension, but also increases security too.
Pennington's NICEIC approved electricians can help with planning and installing outdoor power equipment and lighting in your garden, whether it's for outdoor lighting in general or to bring power to a hot tub or various garden rooms.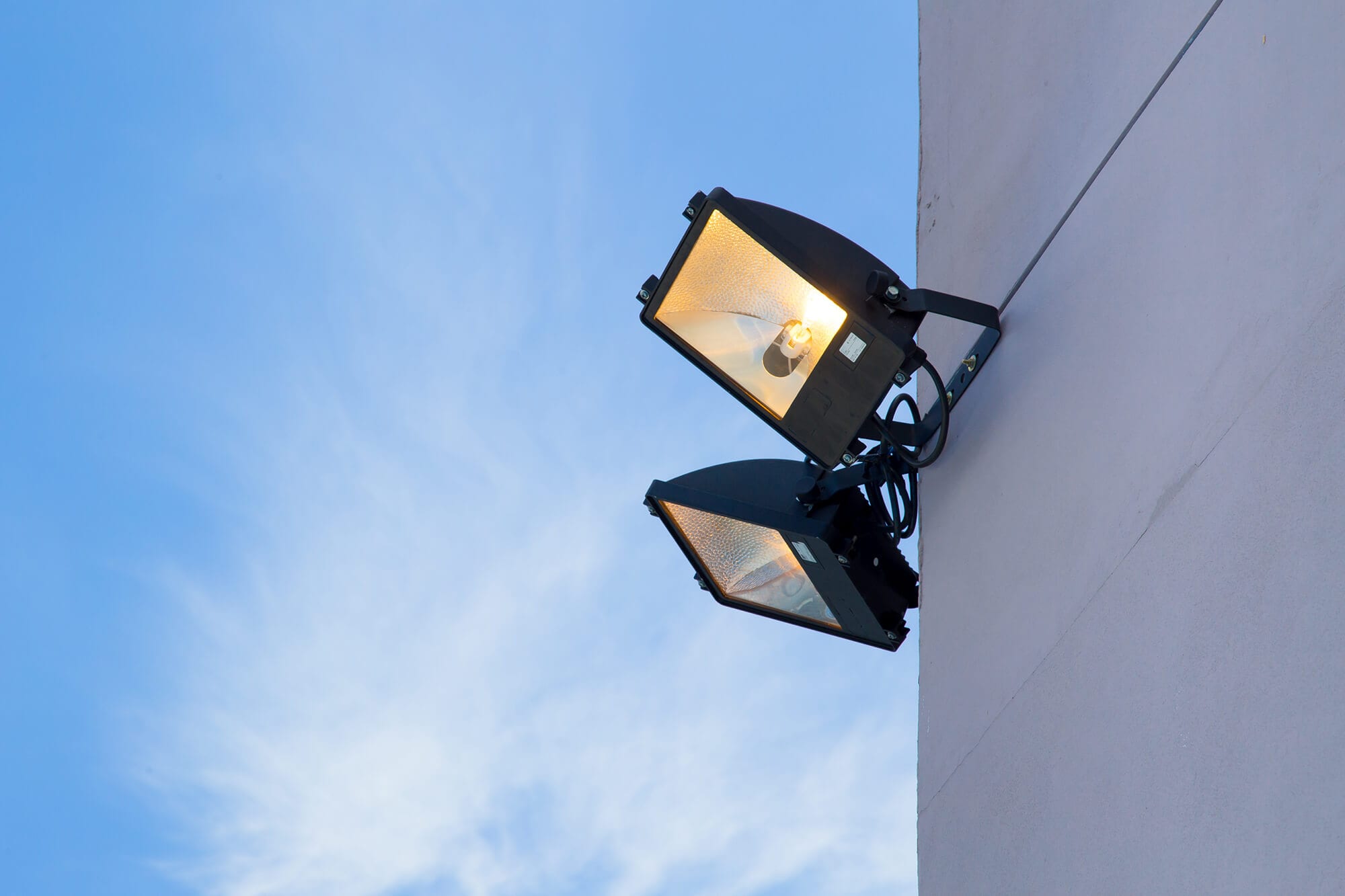 Outdoor Lighting and Security
Newly installed lighting with modern specifications improves the look of your garden and makes it a more versatile space. Additionally, outdoor lighting with motion or light-sensitive sensors can add considerable security, while an outdoor lit wall can set off the rest of the garden for maximum impact.
Outdoor and garden lighting also now benefits from LED bulbs, for economy and longevity. With expert advice, outdoor lighting ideas gleaned from wide experience, and practical solutions for outdoor electrical work, Pennington's will be happy to provide a free quotation for what you have in mind.
Garden Office Spaces and Cabins/Garden Rooms
Garden rooms such as a garden office are now a far cry from a converted shed. Moreover, to receive the full benefit from your additional space, proper lighting and heating will make your new office more comfortable and increase its usability – and the independence of whoever is using it. 
Additionally, if your new office arrives ready-made, pod-style, it will still need connecting to the mains with a power source installed to meet all current regulations. Call us to explain what you need and we'll advise on the best options.
Hot Tubs, Sheds and Outdoor Power Sockets
Like independent garden rooms, many other outdoor features need electricity. 
Whether it is a hot tub, a pond, a garden office shed that needs better lighting, or simply a couple of new outdoor power sockets, Pennington's knows which safety issues need consideration. 
For instance, we're incredibly knowledgeable about different weather conditions, the distance between the mains and sockets, proper coverings, safety measures and even the depth and type of cables being used to supply the electricity. Whatever your requirements, we'll provide accurate advice, and the correct equipment in the right place at a fair price.
Part P of the Building Regulations requires anyone intending to have any electrical work installed outside to notify the Building Control Authorities. Additionally, they must use a Part P registered electrician to carry out the work and heavy fines can be incurred if electrical work does not meet the standards that have been set out.
Pennington's is fully qualified to carry out all outdoor and garden electrical work, and we'll also know when regulations change or are updated. 
Furthermore, if you're planning to install or replace garden lighting or outdoor power equipment, please give us a call. We would be happy to visit your home to see what work you need.