Thermostat Installations & Replacement
Thermostat Installations & Replacement
Controlling the temperature of your home is both a matter of comfort and a way of behaving in an environmentally responsible way.
Pennington's can help you do this with advice – and action – on making sure you have the moist suitable thermostats for your property, taking into account the age and type of your central heating system. New replacement heating controls and individual thermostats can be a practical way of reducing your heating costs without replacing the boiler.
Older heating systems may have just a hot water tank thermostat, or old analogue (mechanical) radiator thermostats. These are no longer efficient ways to control temperature, as they simply create a constant cycling across a fairly broad range of temperatures around the target temperature. If you rely just on these, you could be using energy unnecessarily and wasting money.
Other controls which help the overall efficiency of your heating system include timers, to switch your boiler on and off, and programmers, which enable you to fine tune temperatures and timings on different days of the week for your hot water and central heating. You can also include zoned heating, which allows you to set different temperatures in different rooms.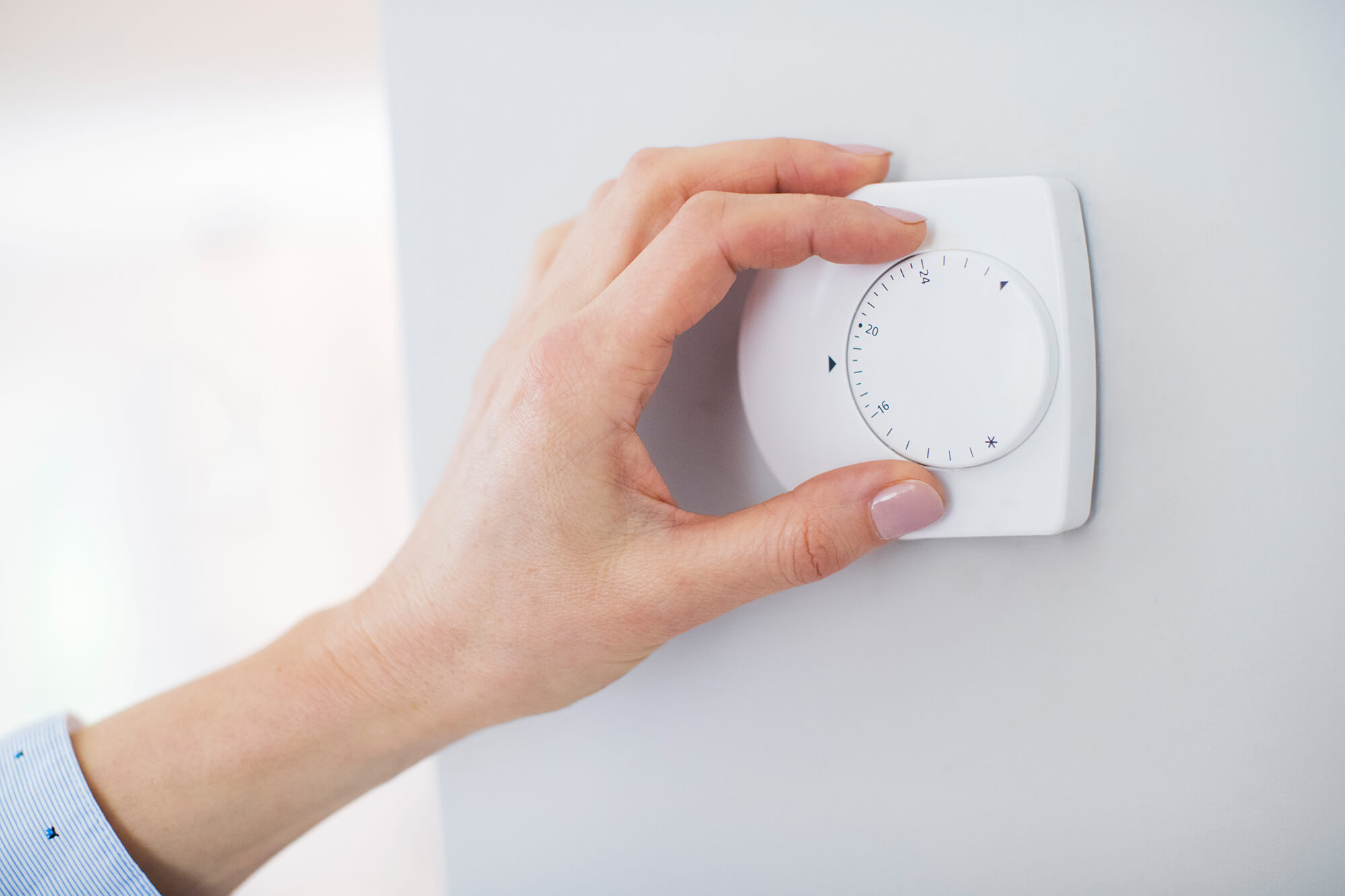 Smart thinking with digital thermostats
Thermostats today are available in analogue and digital, wired or wireless. There a wide choice, so identifying the best one for your purposes can be tricky.
While there is still a place for simple analogue or mechanical thermostats, we usually we recommend digital thermostats, as these are much more accurate. Typically, a digital thermostat will operate with just 10 of variation around the target temperature, rather than the 40 or 50 range found with analogue models.
A Smart Thermostat is a device that connects your heating to the internet, so you can control the temperature of your house from any location on a mobile device.
The Smart device will replace your current thermostat. You download an app to your mobile phone or tablet, where you can set a programme or alter the temperature wherever you are. Leading brands in this field are Nest, Hive and Honeywell.
At Pennington's, we have qualified Smart Thermostat installers. Our experienced engineers also help you set it up the system on your mobile or tablet and give training on how to use the device.
Pennington's have considerable experience in this field. We have up to date knowledge of the different brands and products, so we can offer expert advice on the type of thermostats best suited to your central heating system and how you want to use it.