Residential Fuse Boards/Consumer Units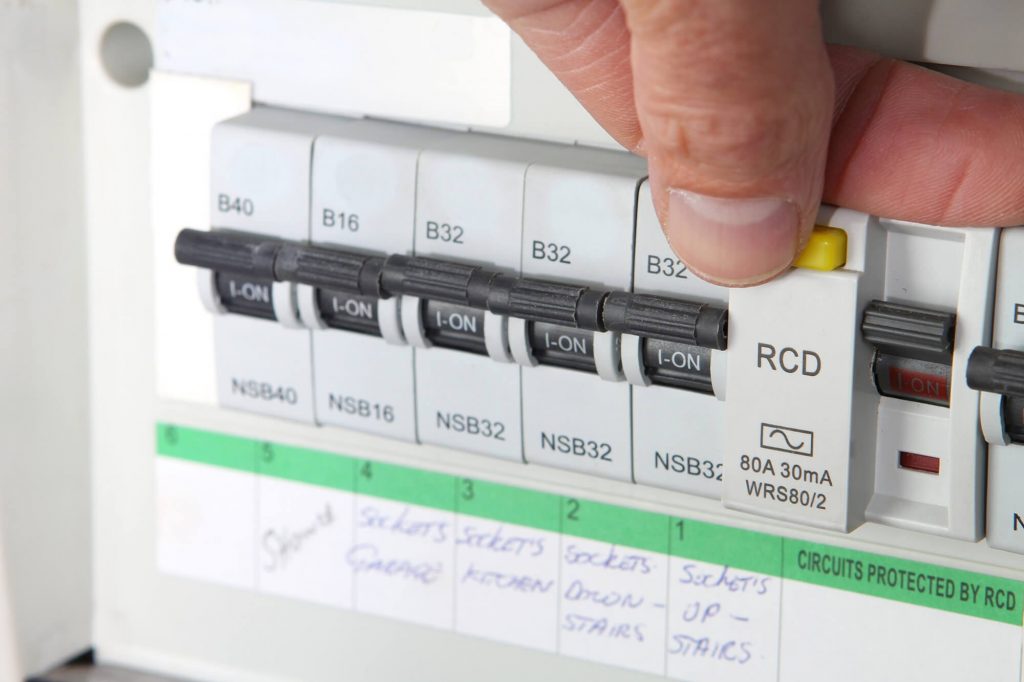 Think electricity – think safety
According to gov.uk, in the year to 14th June 2020, Fire and Rescue services in England attended 28,447 fires.
Of these, 13.5% were caused by faulty appliances and leads, 12% were caused directly by faulty energy distribution, and 30% were caused by the misuse of equipment or appliances. In this latter category, many fires would have been prevented if they periodically checked their fuse boards/consumer units and up-to-date circuit breakers had been installed.
To stay safe, it really pays to make sure your electrical circuit functions properly and is equipped with the safety features set out in current regulations.
If you're planning renovations, or your property has out-of-date fuse boxes and untidy wiring, a replacement fuse box (a fuse board or distribution board, and now in the industry generally called a Consumer Unit) will provide a safer and neater solution than older equipment.
In most cases, a new consumer unit will not need changes to existing wiring elsewhere in the property and can be carried out with minimum disruption.
Replacement Fuse Boxes have RCDs
The current, 18th, edition of the Wiring Regulations, Requirements for Electrical Installations, requires every electrical circuit in a domestic property to be protected by a Residual Current Device (RCD).
An RCD is a life-saving device which is designed to prevent you from getting a fatal electric shock if you touch something live, such as a bare wire. It does this by preventing accidental earthing through contact with a live wire. It can also provide some protection against electrical fires.
RCDs are built into up-to-date fuse boards/consumer units (replacement fuse boxes) to protect people and circuits in the whole property.
Furthermore, separate socket-outlet RCDs can also be added within a property as an additional safety measure. For example, to govern the electrical supply to appliances which carry a heavy electrical load.
A Replacement Fuse Box has an MCB
An MCB is a Miniature Circuit breaker. It protects against an overloading or short electrical circuit. In contrast to 'traditional' fuses, it is not destroyed when activated – it simply switches off and isolates the affected circuit or electrical appliance. 
Moreover, having these MCBs built into a fuse board/consumer unit also provides the facility to isolate individual circuits within a property.
RCBOs add another layer of safety protection
An RCBO is an RCD complete with overcurrent protection – it's a residual current circuit breaker with overcurrent protection.
This means that it will disconnect electrical current in the event current is unbalanced – effectively protecting against both overloading, and earth leakage current hazards. For example, the earth leakage protection cuts in if you were to accidentally cut through the power cable of an electric mower; the overload protection is activated when a circuit is overloaded with too many electrical devices.
An RCBO can be attached to each separate circuit in a property independently, meaning that a fault in one electrical circuit will not affect the functioning of the others. They allow for disconnection of the circuit for the protection of people and equipment in the event that the current becomes unbalanced.
Surge Protection for valuable equipment
Modern electrical equipment, on which we all rely more and more, can be vulnerable to fluctuations in the voltage of mains electricity.
Some surges are obvious, such as flickering lights during a thunderstorm. However, many surges – often only lasting milliseconds – are not noticed. But frequent surges in voltage can damage equipment like computers and televisions. Even if damage is not apparent, the reliability and lifespan of the equipment is reduced.
Surge Protection devices come with different specifications. Pennington's can advise on the most appropriate for your property and install the ones which will best suit your needs.
You can find more information on EICR inspections and PAT tests related to fuse boards/consumer units in our Landlord Checklist and our Tenant Checklist.
We also undertake EICR inspections and PAT Testing for commercial premises and educational establishments.