Central heating installation
Reliable, efficient and environmentally friendly central heating has never been so important. If you are planning a new build or complete refurbishment, you'll naturally be thinking about the optimum central heating system. And if your current system has been struggling, with repeated repairs and patchy performance, perhaps now is the time to install a new central heating system.
Whatever the context, a new central heating installation needs careful planning. Pennington's can help with this and we'll be happy to offer advice and provide a detailed quotation for the work you have in mind.
For more information, or to book a visit and free quotation, call Pennington's on 01932 259 620 or email us at info@penningtonsgroup.co.uk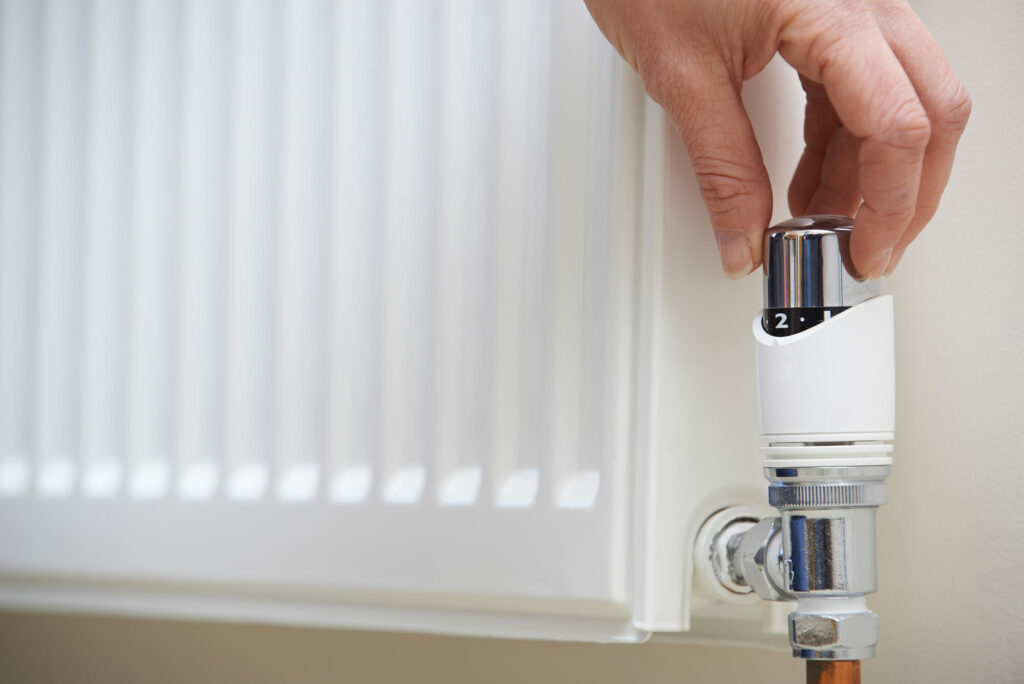 Planning your new installation
A new central heating system can be a costly and it's important to balance the budget with the features and capability you want. Serious thought needs to be put in at the planning stage. Cost will depend on the size of your property, the size of your family, the average amount of hot water used daily, the type of boiler, the number and size of radiators, and the temperature you usually maintain. You should also factor in the quality of your existing thermal insulation – the better it is the less hard the boiler will need to work in cold weather.
With so many variables, it is best to have an experienced central heating engineer visit the property to fully understand your requirements and give you an idea of the new central heating costs. We are always happy to help
As a guide about the main things to consider, here is some useful information.
The boiler will be the biggest single factor in a successful outcome. Critically, it is always a false economy to choose a boiler which can only just cope with the size of property. If it is struggling, it will never be working at its most efficient. Choose a boiler than has sufficient capacity, and a power in reserve.
Most of the boilers we fit burn natural gas and this is the most common fuel used in Surrey and in the surrounding counties. However, especially in remoter rural locations, other possible fuels include Liquid Petroleum Gas (LPG), oil, and solid fuels such as smokeless coal, logs, and biomass, which heat the water in a back-boiler.
All radiators work in the same way, by heating the surrounding air and thus heating the room in which they are in. The details of design – with or without pronounced fins, for example – can affect their efficiency. However, the modern, flatter designs tend to be more efficient and are also cheaper to buy. One of the determining factors for heating a room is not just the radiators, but also the quality of the thermostats used, so this should be considered at the same time.
Traditional copper piping can look reassuring and is the classic material for piping but it can be expensive. A good alternative is plastic pipe with push fittings – these are perfectly safe when correctly fitted. It also meets required building regulations, is cheaper to buy, and quicker to fit. Given that much pipework is concealed, this is an option worth considering at the planning stage.
Efficient heating is a product of the right boiler, appropriately chosen radiators and efficient thermostats. Pennington's experienced heating engineers can help you choose from those available and you can find out more in our section on thermostat replacement.
Many decisions in life can involve compromise. If cost has an overriding influence on your choices, it may be that you can stage improvements over time. Start with a system service to include the flushing through of radiators, and then consider adding or upgrading your radiator thermostats. After that a new boiler would be the next step, and that might be extended to new radiators in key locations.
Whatever your requirements, we will always be happy to advise on the most effective way of achieving your goals within budget.