Boiler Maintenance Byfleet
If you're looking for a top-quality boiler maintenance Byfleet, our specialists are here to help.
Boiler Maintenance Byfleet
Pennington's Electrical provide the utmost professional boiler maintenance in Byfleet. Our expert personnel strive for perfection to uphold our prestigious standards and well-renowned customer service.
We offer a range of options so that our boiler maintenance Byfleet will meet the requirements of you and your home. As well as this, we are an accredited servicer, meaning that we can offer you aid on whether or not your boiler needs replacing, repaired or simply the all-clear and notification of optimal performance.
Gas Safe Registered Boiler Maintenance Byfleet
Each member of our plumbing maintenance team is Gas Safe Registered, ensuring that our services are noticed as safe and in correlation with the health and safety authority.
Any kind of considerable consequences could arise when work with gas is not done correctly, including gas leaks, fires, explosions, and carbon monoxide poisoning. The dangers are very serious and very real, that's why all of our Byfleet boiler maintenance team is Gas Safe registered so you can rest assured that you're getting a professional team.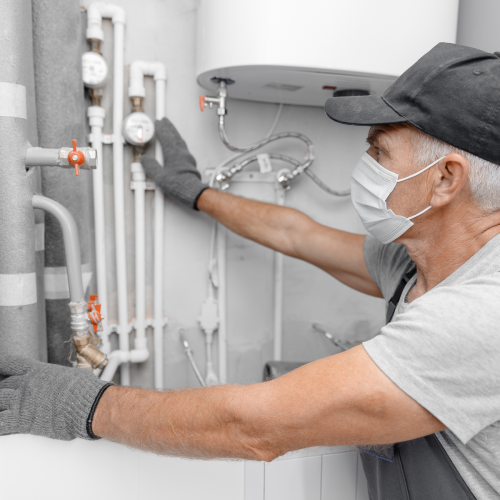 Boiler Maintenance With Our Byfleet Team
Our boiler maintenance Byfleet revolves around qualified heating engineers applying their extensive knowledge in ensuring your boiler remains functioning at optimal levels. Be sure to keep a close eye on your boiler or multiple boilers can be the difference between early correction or high fees at a later date, or potential harm to your property.
Remember, an ineffective boiler service could cause you serious trouble later down the line, not to mention could cost you additional money on energy bills every month. Don't make a common mistake, have a chat with one of our Byfleet boiler maintenance engineers today.
What To Expect From Boiler Maintenance Byfleet
Let's run through what to expect from our boiler maintenance service in Byfleet. Our professional specialists will inspect your boiler, checking to ensure that your boiler meets our high standards. We closely inspect the boiler by seeking any corrosion or leaks that could be problematic at later dates. We will also visually check the flame of your boiler. After our visual inspection of your boiler, we will remove the boiler casing to get a better look. This is done to check the internal components to ensure that everything is running smoothly and that it is clean inside the boiler. Our professional boiler maintenance Byfleet ensures complete checks of the heat exchanger, burner, main injector, and spark probe.
Thorough Boiler Maintenance Byfleet
The next one on the list is to check is the flue. Our experienced boiler maintenance team in Byfleet will make sure that there are no obstructions in the flue terminals and also make sure that the flue is safely fitted. Boiler maintenance Byfleet is carried out to maintain the boiler's lifespan but is also carried out to ensure your safety. 
We carry out a thorough combustion analysis that checks the C02 levels to ensure that we don't detect any potentially dangerous faults. This is also done to make sure that your boiler is working at optimum capacity.
After carrying out the combustion analysis we check the gas pressure, this is done to ensure that your boiler is working properly. The last step in the process of your boiler servicing is to fire the boiler up; this allows our engineer to check for any faults and troubleshoot for possible faults. All that is left is to sign the service manual and you have a fully serviced boiler completed by our highly renowned boiler maintenance team.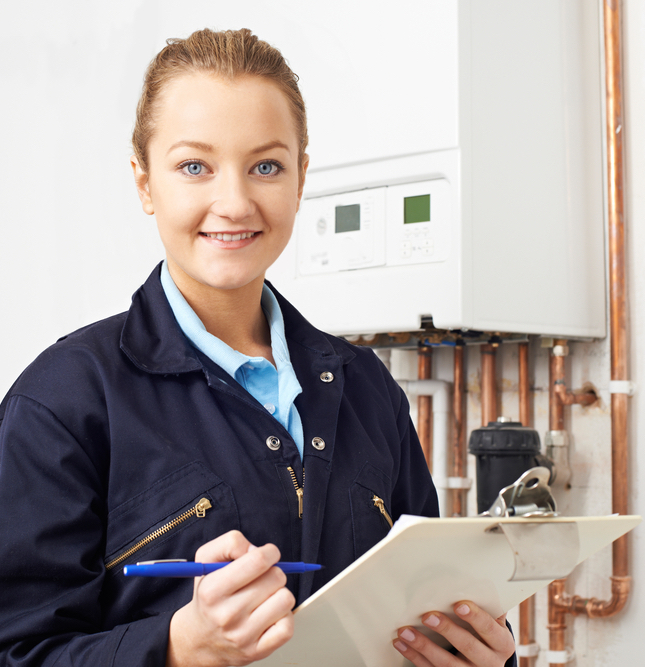 To enquire about boiler maintenance Byfleet, or to find out more information about what each of our services entails, please don't hesitate to contact our helpful team at Pennington's Electrical. Book an engineer today, or simply call us on 01932 259 620 and we'll be more than happy to aid you.