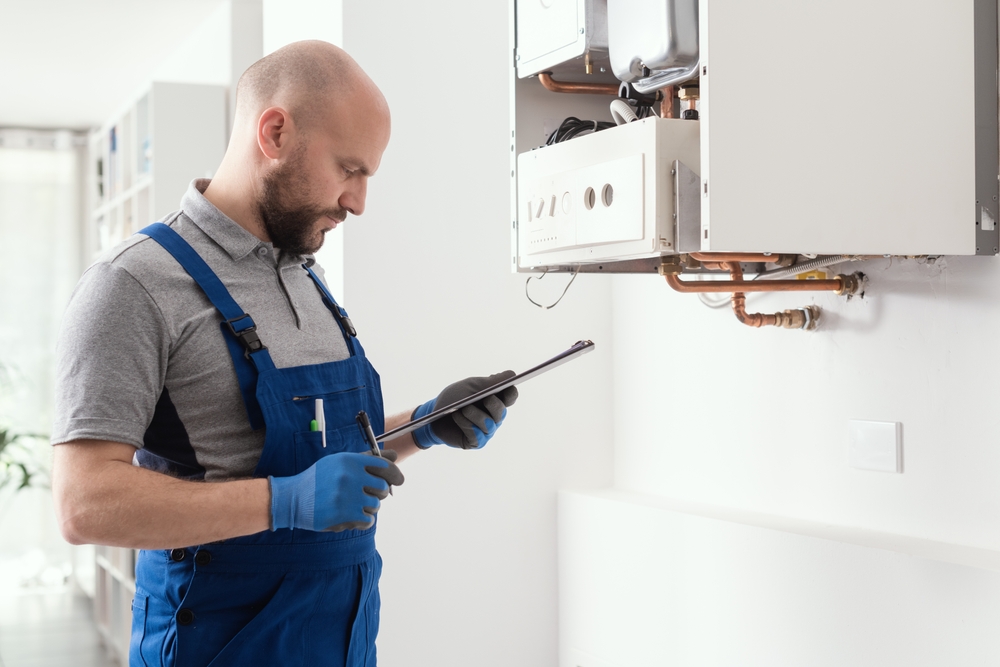 November 16, 2023
By admin
Are you a landlord in the UK? If so, you are legally required to have valid gas safety certificates for all your rental properties. Failure to comply with gas safety regulations can result in heavy fines or even imprisonment.
In this comprehensive guide, we will cover everything you need to know about landlord gas safety certificates including:
What is a landlord gas safety certificate and why do you need one?
How often you need to renew your certificate
What happens if your gas safety certificate expires
Potential penalties and fines for non-compliance
Estimated costs to obtain a valid certificate
Step-by-step guide to getting your certificate
FAQs on landlord gas safety requirements
Plus plenty of tips and advice to remain compliant with laws and protect your tenants from harm.
What is a Landlord Gas Safety Certificate?
A landlord gas safety certificate is an official record that the gas appliances, pipework and flues in a rented accommodation have been inspected and deemed safe to use.
It is a legal requirement for all landlords in the UK to have a valid gas safety certificate for the gas installations in their rental properties. This applies to both furnished and unfurnished tenancies.
The gas safety check and certificate must be carried out every 12 months by a Gas Safe Registered engineer. The Gas Safe Register is the official list of gas engineers who are qualified to work legally on gas installations.
The safety inspection will involve the engineer:
Checking all gas appliances such as boilers, gas fires and cookers for any faults
Inspecting the gas pipework, flues and ventilation for tightness and air flow
Doing a gas tightness test
Checking gas meters and regulators
Once the inspection is complete, the engineer will issue a CP12 landlord gas safety record which contains details of the appliances checked, the results of the tests, and confirmation the installation is safe to use.
This CP12 certificate is valid for 12 months from the date of inspection.
Why Do Landlords Need a Gas Safety Certificate?
There are two very important reasons why all landlords must have an annual gas safety check and certificate:
1. To Comply with Gas Safety Laws
Getting a yearly gas safety inspection for rental accommodation is a legal obligation for landlords in the UK under the Gas Safety (Installation and Use) Regulations 1998.
Failing to have a valid CP12 landlord gas safety record puts you at risk of prosecution and fines of up to £20,000 per property.
As a landlord, you have a duty of care for the safety of your tenants. Gas safety certificates help you meet this lawful responsibility.
2. To Protect Tenant Safety
Gas appliances which are poorly fitted, damaged or not properly maintained can cause gas leaks, explosions and carbon monoxide poisoning.
Carrying out an annual safety check helps ensure gas installations in your rental property are operating as they should be and pose no risk to your tenants.
Having a valid CP12 certificate shows your tenants you take their safety seriously.
How Often Do You Need a New Gas Safety Certificate?
By law, landlords must arrange a gas safety inspection every 12 months at their rental properties.
The new certificate is valid for one year from the date of issue.
So you need to make sure:
A gas safety check is carried out before each new tenancy begins
The gas certificate is renewed annually throughout a tenancy to remain legally compliant
The expiry deadline is dictated by the date of the previous inspection, not the tenancy start date.
For example, if the current CP12 certificate expires on 1st May 2023, you must complete the next inspection by that date even if the tenancy started in July 2022.
As a landlord, it is your duty to organise the gas safety check in good time. You should arrange an appointment around 10 months from the date of the previous inspection to account for engineer availability.
Record certificate expiry dates and set calendar reminders to maintain legal gas safety standards.
What Happens If Your Gas Safety Certificate Expires?
It is against the law for landlords to allow gas safety certificates to expire in their rental properties.
As soon as the certificate reaches its expiry date, the property legally cannot be let out again until a new valid CP12 is issued.
If the tenants remain living in the property after the CP12 gas safety record has expired, the landlord can face serious consequences including:
Financial penalties
Local councils can impose fines of up to £20,000 per property for non-compliance.
Legal prosecution
You may be prosecuted by the Health and Safety Executive (HSE) for breaching gas safety laws which can lead to imprisonment.
Eviction of tenants
To comply with gas certificate regulations, landlords may need to evict sitting tenants until a new safety check is done.
This should always be an absolute last resort to avoid unlawful evictions.
Suspension from landlord accreditation schemes
Letting agents and councils run accreditation schemes which require valid gas certificates. If you fail to renew the CP12 on time, you risk being struck off and unable to let out the property.
As you can see, the consequences are severe. Avoid fines, prosecution and problems with your tenants by never letting your annual gas safety inspections lapse.
How Much Does a Landlord Gas Safety Certificate Cost?
The cost to obtain a landlord gas safety certificate can vary depending on:
The Gas Safe registered engineer
Where the rental property is located
The number of gas appliances to inspect
Typically landlords pay between £60 – £120 per certificate – but make sure you get an exact quote.
Here are some of the factors that influence the gas safety check pricing:
Engineer fees – Most will charge in the region of £80 – £150 per inspection. Ask if they have different rates for 1 appliance vs 5.
Call-out charges – Engineers may bill a call-out fee on top of inspection fees, especially if the rental property isn't near their base.
Region/Location – There is demand-based pricing in expensive cities like London where quotes tend to be higher.
Appliances checked – The more gas items (boiler, fire, cooker etc) the longer the inspection takes. Some engineers charge per appliance.
Day rates – Weekend and evening appointments often have premium pricing over normal working hours.
To keep your costs down, opt for an engineer that gives fixed price certificates rather than hourly rates. And take advantage of any special offers they provide.
Also, try to book at a time that suits the engineer to avoid call-out fees where possible.
How Long Does a Landlord Gas Safety Certificate Last?
A landlord gas safety record is valid for 12 months from the date of the inspection.
The engineer will check the gas meter reading during the test which shows the appliances were actually in use when they were inspected.
Certificates that are pre-dated and not done with the tenants living in the property would be considered fraudulent.
If a tenant moves out, the existing gas safety certificate remains valid until its expiry date for the next tenants. You do not need to renew it before new tenants move in.
But you must ensure the CP12 remains in date throughout the tenancy term by renewing annually.
When getting quotes, always double check how long the new gas safety certificate will remain valid for. It should be 1 year from the inspection date.
What Happens if a Landlord Doesn't Have a Gas Safety Certificate?
It is a criminal offence for landlords to rent out properties without a valid in date gas safety certificate.
Strict penalties apply if you are caught without an up-to-date CP12 landlord gas safety record in your rental accommodation including:
Fines – Local councils can impose fines up to £20,000 per property for not having a CP12 certificate. Magistrate courts may also issue fines.
Notice of improvement – Your local council can serve you a notice to get a gas safety check done within 28 days to avoid further action.
Prosecution – Not complying with an improvement notice or repeat offences can lead to prosecution by the Health and Safety Executive. You may be taken to court where unlimited fines and a criminal record can be imposed.
Eviction – If tenants refuse access to carry out a gas inspection, a court order may be granted to evict the tenants so a lawful gas safety check can take place.
Banning orders – Rogue landlords who commit serious gas safety offences may be banned from renting out property altogether by local authorities.
Reputational damage – Tenants will avoid renting from landlords with poor gas safety records. It also limits access to accreditation schemes.
Don't put yourself and your tenants at risk – ensure you always have a valid in date gas safety certificate.
Conclusion: Stay Legally Compliant with a Valid Gas Safety Certificate
Providing a yearly gas safety inspection and maintaining a valid CP12 landlord gas safety record is a mandatory legal requirement for UK landlords.
Failing to comply puts you and your tenants at risk and can lead to unlimited fines, prosecution, or even imprisonment.
Follow this good practice:
Arrange inspections annually before the expiry date
Use a Gas Safe registered engineer
Keep copies of landlord gas safety certificates for 2 years
Issue copies to new tenants before move-in
Renew CP12 certificates throughout tenancy terms
Remain vigilant on dates and set calendar reminders
Let Penningtons Handle Your Gas Safety Certificates
Penningtons Group is Gas Safe registered and provides competitively priced landlord certificate services.
Protect your tenants, avoid fines and remain legally compliant. Contact Penningtons today to arrange your landlord gas safety inspection.