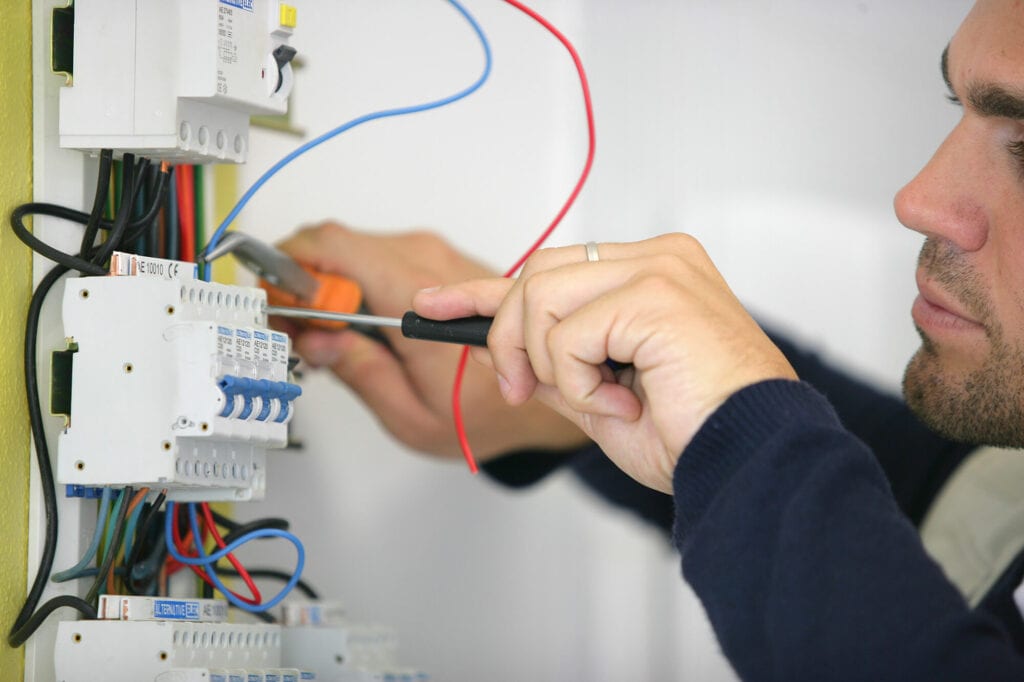 September 14, 2021
By admin
You're a pro at changing the lightbulb, but you're curious as to whether you'd be a pro at some DIY electrical work. Okay, first things first… there are reasons why people hire qualified electricians to do this type of work for them! It's so easy to forget that electricity is one of the most dangerous things amongst us! Although there are definitely parts of electricity that you shouldn't touch under any circumstances, there are some smaller electrical jobs you can do without posing a serious risk to yourself. 
As a general rule of thumb, if you're unsure what electrical work you can do yourself – don't do it! Get a professional, qualified electrician around to do the work for you. In this blog, we will discuss 'What electrical work can I do by myself?', the legal issues around what electrical work you can do and what work electricians will do and safety precautions to take. 
Legal problems 
Any electrical work you do should conform to Part P of the building regulations, which means you may have to leave some of the electrical work to the electricians. 
What electrical work can I do myself?
Change or move sockets

Move or change ceiling lights or light switches

Change any wires that are damaged or old

Install switches, sockets or lights
(You will not be able to do any of these repairs, replacements or movements if it requires working in the bathroom or outside as this could pose an even bigger risk with water). 
I cannot stress enough how dangerous these tasks are- even if they are considered legal. You will need to check you have made the right decision multiple times to ensure everyone's safety and make sure your electricity is fully off (By that I mean the entire house). 
What work will be left to the electricians? 
Electricians will be able to do all of the above and the following: 
Test and install wiring systems (lighting, security and fire) and other electrical equipment. 

Construct complex electrical and electronic appliances from wiring diagrams. 

A qualified and experienced electrician should be able to do everything electrical which is why it's always best to get them on the job. 
If you're based in Hersham or Oxshott, check out our Electrician pages! We also offer our services in a plethora of other areas. Feel free to get in touch for more information.
What electrical work can I do myself?- Electrical safety precautions
Locate the cables in your wall to avoid drilling, screwing or nailing appliances into them. You can buy a cable detector to help to do this 

Fit a residual current device in the fuse box. This will cut the power in the event of an electrical fault, it has the potential to save your life. 

Shut off all the power- Once you've shut off the power, check that it has worked by turning on lights and plug sockets.

Check all power tools and look out for the lead. Before using any power tools, make sure that they are in good condition, if it isn't in good condition, get them repaired. 

Get an electrician- electricians are the only way to ensure your safety.  
Disclaimer: I do not recommend doing electrical work yourself as it can pose serious risks. 
We hope you enjoyed our blog 'what electrical work can I do myself?'. If you are looking for an electrician in Surrey, contact us here at Penningtons electrical.