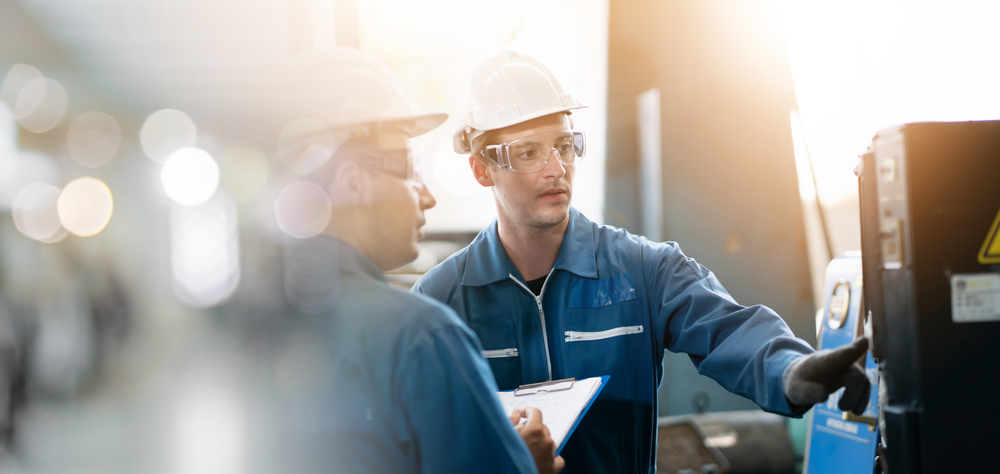 November 16, 2023
By admin
Ensuring the electrical safety of rental properties is a legal requirement for landlords in the UK. A key part of meeting this obligation is having a valid Electrical Installation Condition Report (EICR) completed by a qualified electrician. But how much does an EICR certificate cost for landlords?
In this blog post, we'll break down the typical pricing for EICR inspections, the factors influencing cost, and how often certificates need to be renewed. Read on for a complete guide to EICR costs to help landlords budget and stay compliant with electrical safety regulations.
How Much Does an EICR Certificate Cost?
The cost of an EICR inspection can vary significantly depending on the size and condition of the property. However, landlords can expect to pay in the following ranges:
1 bedroom property – £100 to £150
2 bedroom property – £120 to £200
3 bedroom property – £150 to £250
4 bedroom property – £180 to £300
5 bedroom property – £220 to £400
Quotes above £500 may indicate a larger or more complex property. It's advisable for landlords to get multiple quotes to find the best value.
The key factors that influence EICR pricing are:
Size of the property – Larger homes take longer to inspect and often have more circuits to test.
Number of appliances – More appliances and fixtures mean more items to check over.
Age of wiring – Very old wiring can be more difficult to inspect thoroughly.
Location – Certificates tend to cost more in London and the South East.
Condition – Identifying and reporting faults takes more time and effort.
Electrician rates – Experienced, qualified electricians charge higher hourly fees.
To keep EICR costs down, landlords should ensure appliances are accessible, provide an accurate floor plan, and declutter any loft spaces prior to inspection.
What Does an EICR Certificate Include?
An EICR provides a thorough review of the safety and condition of the electrical installations in a rental property. During an inspection, the electrician will:
Test all wiring and circuits for wear, damage, and overloading.
Check all sockets, switches, and distribution boards.
Review all fixed appliances like lighting, electric heaters, etc.
Visually inspect all cabling, trunking, and accessories.
Confirm adequate earthing and bonding arrangements are in place.
The findings are recorded in an EICR report using letter codes:
C1 – Danger present, risk of injury. Urgent remedial work is required.
C2 – Potentially dangerous. Improvements needed.
C3 – Improvement recommended.
FI – Further investigation is required.
F -satisfactory but minor issues noted.
Any C1 or C2 codes indicate hazards that must be addressed immediately to ensure tenant safety. Landlords have a legal duty to complete repairs and provide tenants with a copy of the report.
Common issues identified in EICR reports include:
Damaged or exposed wiring
Lack of adequate earthing or bonding
Overloaded or dated circuits
Faulty DIY work
Signs of scorching or burning
Water damage to electrics
Rectifying these faults reduces the risk of electric shocks, fires, and other dangers in rental accommodation.
How Often Should an EICR Inspection be Carried Out?
Landlords in England and Wales are legally required under the Electrical Safety Standards in the Private Rented Sector (England) Regulations 2020 to have a valid EICR report at:
The start of every new tenancy agreement
Every 5 years
So at a minimum, EICR certificates must be renewed every 5 years or when new tenants move into the property, whichever comes first.
However, both industry and government guidance advises landlords to err on the side of caution and get inspections done more frequently than the 5 year legal minimum.
The Electrical Safety First charity recommends landlords consider EICR inspections:
Every 3 years for student rentals
Every 4 years for HMO properties
Every 5 years for standard family homes
More frequent certificates are advised because electrical faults can develop at any time. Regular inspections give landlords the best chance of identifying risks early.
Tenants can also request an EICR from their landlord if they have concerns about the electrics. So keeping certificates up to date is key for both legal compliance and tenant satisfaction.
Conclusion: Stay Compliant and Keep Tenants Safe
The cost of an EICR inspection for landlords provides invaluable peace of mind about the safety of rental properties. While quotes can vary, landlords can expect to budget £100 to £500 depending on the size and type of home.
Ensuring rental properties have a valid, up-to-date EICR certificate is a legal requirement. But more importantly, it helps create a safe living environment for tenants and minimises the risk of dangerous electrical faults developing.
We recommend landlords have EICR inspections completed every 3-5 years and address any issues urgently. It is a small price to pay for the safety of tenants and properties.
Ensure your rental property's safety today! Contact Penningtons for a reliable and affordable Landlord Electrical Safety Certificate. Prioritize tenant well-being and compliance – schedule your inspection now!